Millions of Reasons to Use ID Label for Warehouse Label and Sign Installations
ID Label is well known as the industry's leading manufacturer of high-quality warehouse barcode labels and retro-reflective signs. But that's only half of the solution.
We're proud to say we're also the leader in installation services. Each year we manufacture and install millions of warehouse labels and signs. No project is too large or small.
Our nationwide team of ID Label employees (not hired contractors) has deep experience in turnkey installation services. We're strategically located throughout the country to provide you with local installers who can complete a nationwide rollout cost effectively.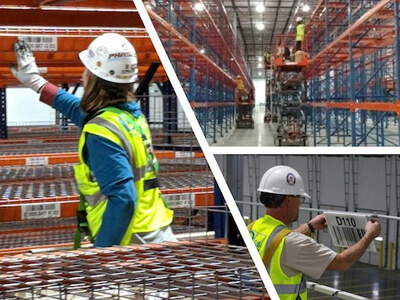 For every warehouse installation project, ID Label provides complete planning and project management services. This includes material and layout recommendations and data file creation and management.
Turnkey Project Management
All ID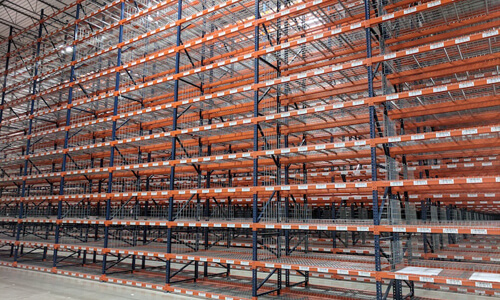 Label installation projects include:
Material and layout recommendation
Data file review
Complete planning and layout services
Fully insured and bonded staff
Hundreds of Satisfied Customers
We regularly work with companies and facilities large and small — from a small regional DC to a Fortune 100 manufacturer's million-square-foot warehouse.
Don't take our word for it. You can read some of their testimonials on our website. We've also got several brief video case studies posted.
Even if you prefer to use your own staff, ID Label can provide project supervision and management to ensure the installation goes smoothly and in a timely manner to meet your go-live date.

"As a warehouse designer and implementer, I've used ID Label for several installations and they have always impressed. Their suggestions on best practices and experience with other installs definitely expedited the process, which helped against our tight timelines. Highly recommended!"
                                                                – Senior Supply Chain Consultant

From High to Low, We've Got You Covered
Our installation expertise covers:
The ID Label Advantage
ID Label manufactures extremely durable warehouse location labels. Our materials have been tested and used in warehouse operations around the globe.
We also provide warehouse signage and turnkey nationwide installation services to provide a complete solution to our many clients who rely on us for all their warehousing needs.