How to Promote Warehouse Safety with the Use of Warehouse Signs and Labels
There are dozens of uses for safety signs and markings in a typical warehouse or distribution center. From directing forklift traffic to highlighting access to warehouse safety equipment, warehouse safety signs are highly important for reducing warehouse accidents and increasing warehouse efficiency.
In addition to having professionally manufactured, OSHA 1910 and other regulatory- compliant signs, it is also essential that you know where to place warehouse safety signs and labels. Proper safety sign and label placement will help reduce chances of miscommunication and potential injury.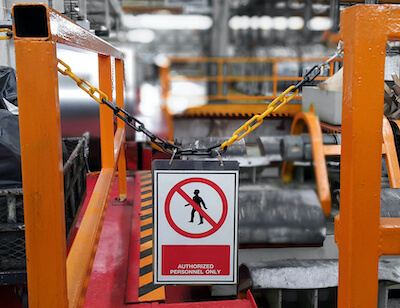 From directing forklift traffic to highlighting access to safety equipment, warehouse safety signs and labels are highly important for reducing warehouse accidents and increasing warehouse efficiency.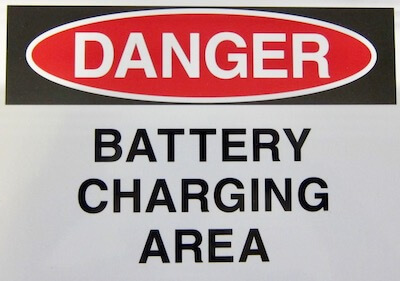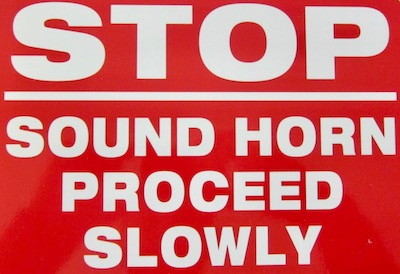 1. Place signs and labels at their point-of-use
Warehouse safety signs and labels should be placed at their point of use to effectively convey information related to a specific danger, hazard or area of caution. Point-of-use signs can also be used to alert employees of warehouse safety equipment like fire extinguishers. It is important to make sure all signs and labels are directly related to the safety issue at hand and not to some out-of-sight issue.
2. Warn employees of potential hazards using color codes
Color-coded signs and labels warn employees of potential hazards, and can be recognized from long distances. The Occupational Safety and Health Administration (OSHA) provides guidelines on specific colors and symbols to use on physical hazards, warehouse safety equipment locations, and warehouse PPE.
Red: Identifies portable containers of flammable liquids, danger signs, emergency stop bars, stop buttons, and more.
Yellow: Identifies caution in particular areas where falls, tripping, cross-traffic and more can occur.
3. Install signs at proper heights and locations
It's important that your warehouse signs and labels are clearly visible and legible at all times. Proper sign and label heights will support this, and is another effective way to improve safety and reduce warehouse accidents.
Signs such as exit markers should be above eye level
Danger, warning, and warehouse caution signs are effective at chest level
Direction signs and floor markings should be at or near floor level to guide people along paths or direct forklift traffic.
4. Add warehouse floor markings to enhance safety
Consistent and clear warehouse floor striping can help improve overall efficiency and safety. Floor markings can help enhance safety measures in a warehouse and improve warehouse efficiency by designating work zones, marking warehouse aisles, and alerting workers to caution areas.
ID Label offers several warehouse floor striping services to help you designate your bulk storage areas, as well as warehouse forklift safety areas. These include:
Shot blast preparation (which can include removal of existing lines)
Direct two-part epoxy
Outdoor lot striping
Floor tape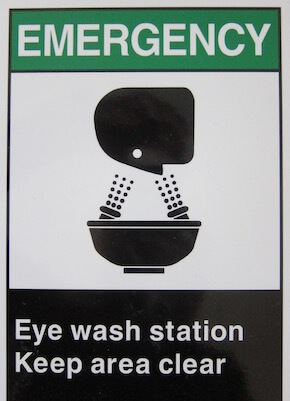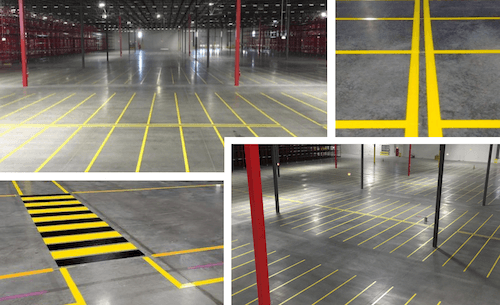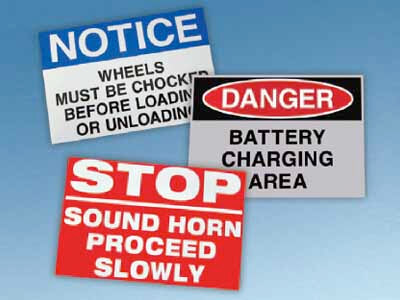 5. Improve warehouse safety awareness by avoiding sign clutter
When there are too many signs posted at one location, important information can get lost in translation. Ensure you have only enough warehouse signs and labels to convey safety information so it's understood and retained by employees.
Selecting safety signs, labels and floor markings for your warehouse
Warehouse safety signs and labels are an important part of a smoothly run warehouse or distribution center. At ID Label, we use the best combination of materials to produce premium-quality safety signs and labels for your specific needs. Contact us today to understand your best options. We're here to help.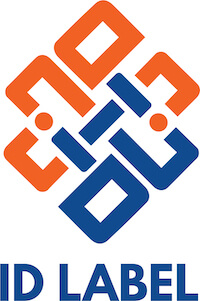 The ID Label Advantage
ID Label's warehousing products – from color-coded labels to safety signs – have been tested and used by leading warehouse operators around the globe for more than 25 years. That's extensive experience and knowledge we can bring to your specific requirements.
We also provide warehouse signage and turnkey nationwide installation services to provide a complete solution to our many clients who rely on us for all their warehousing needs.