Growth in Remote Work and Learning Drives Need for Asset Labels
Hybrid/remote work and learning are here to stay. A recent study revealed six out of 10 managers will allow employees to work remotely more than they did prior to the pandemic. Education is also changing, with a survey finding that while 66% of high schools in the US issued one technology device per student prior to the pandemic, 90% report that they now offer this technology post-pandemic. This means valuable assets like laptops, hardware and textbooks are being taken outside the building more often.
"Company and school assets are no longer used exclusively in a contained, confined space," said Jean Pang, business development manager at ID Label. "They're now distributed all over the place. And that makes tracking assets a huge challenge. Companies and schools still have to conduct proper inventory management of their assets to protect their hardware and the sensitive information on them."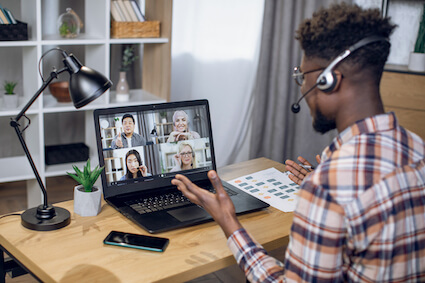 Companies and schools should employ inventory management tools to track investments in IT assets and protect sensitive information

"We offer labeling options for computers, monitors, tablets, furniture, totes, machine components, vehicles and many other assets."
– Jean Pang, ID Label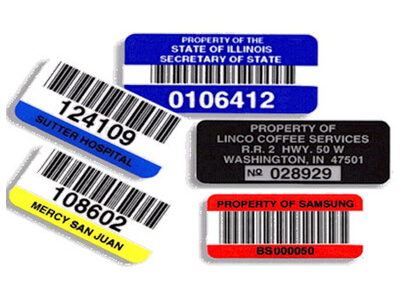 Asset Tracking is Essential
This growing change in where people work and learn has prompted a shift in the type and quality of tracking labels they require.
"We've seen an increase in customer requests for more durable asset labels, especially in schools," Pang said. "Students are damaging and sometimes removing asset labels, which has created demand for tamper-proof asset labels that have aggressive adhesives and are virtually impossible to peel off. The same problem has emerged for companies, as employees continue to take their work home and on-the-go."
According to Pang, companies or schools with at least 1,000 assets should consider implementing asset tracking labels and inventory software. Asset tracking is essential because it allows managers to know the location, status, maintenance schedule, and other important information about a particular asset within seconds. This can also help an organization ensure it is following industry compliance standards.
Which Asset Labels Are Right for You?
Whether an organization is managing thousands or millions of assets, ID Label has the products and expertise to deliver custom labeling solutions to meet your organization's needs. In fact, ID Label has helped solve labeling problems for some of the largest technology companies in the world.
"At ID Label, we understand there isn't a one-size-fits-all solution when it comes to asset labeling," Pang said. "We take several factors into consideration when developing solutions. First, what's the temperature that these asset labels are being exposed to? Adhesive construction is also a key factor because it has to pair well with the type of surface the labels are being applied to. Laminating is also an important protective component. Asset labels are likely to be exposed to bumps, scrapes, heat, cold—you name it."
Once those factors are identified, ID Label will develop the exact labeling solution to meet your application requirements. In some instances, an ultra-durable metal tag may be recommended.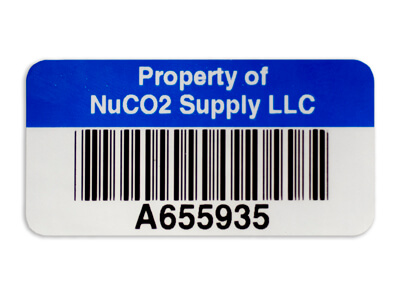 Asset Label Buyer's Guide
ID Label's high-quality, durable asset labels and asset tags ensure your equipment and other assets are properly tracked and inventoried throughout their useful lives. We offer labeling options for computers, monitors, tablets, furniture, totes, machine components, vehicles and many other assets.
For instance, Outdoor Xtreme™ is our line of all-weather labels that are engineered for years of long-lasting performance. They're able to withstand everything from intense heat and ultraviolet sun rays to rain, hail and subzero temperatures.
Options include durable polyester labels or metal labels resistant to harsh chemicals and extreme temperatures from -40 to +250°F. All labels provide excellent adhesion to varying profiles such as engineered polymers, aluminum, wood, plastics and steel surfaces. And they can accommodate barcodes, numerals, logos, addresses and other pertinent information.
Our "Buyer's Guide to Asset Labels and Tags" goes in-depth into a range of options available to companies and schools.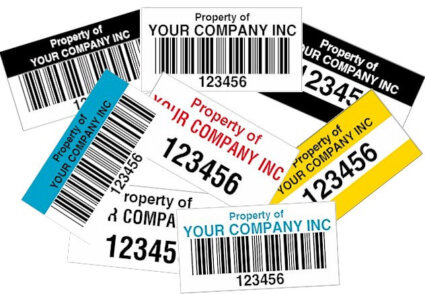 The ID Label Advantage
ID Label manufactures extremely durable asset labels and tags. Our products have been tested and used in operations around the globe.
We also provide warehouse labeling, signage and turnkey nationwide installation services to provide a complete solution to our many clients who rely on us for all their warehousing needs.