3 Considerations When Selecting LPN Labels for Cold Storage Applications
LPN Labels Keep Your Warehouse Moving
LPN labels – also known as license plate numbers – are sequential barcode labels used to track moveable units in a warehouse, such as cartons, bins and pallets. These labels play a vital role in helping warehouse managers maximize operational speed, accuracy and efficiency as they receive, track, move and ship product inventory.
LPNs can be purchased as blank die-cut labels for on-demand printing or they can be preprinted in large quantities, with custom colors, text and logos.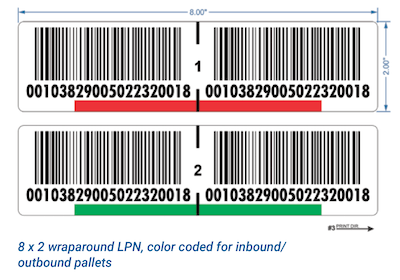 "Using labels that aren't suitable for cold storage applications – perhaps in hopes of minimizing costs – can end up being the most expensive and inefficient option due to frost buildup and failed scans."
– Jim Frice, ID Label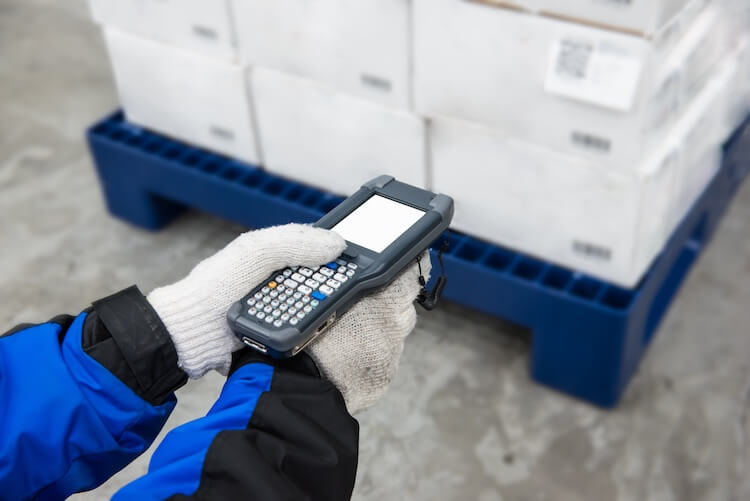 LPN Label Performance in Cold Storage Facilities Can Be a Challenge
Many food and pharmaceutical applications require cold chain logistics. The storage and distribution of these products rely on cold storage warehouses, where LPN labels are used to properly track them from the moment they enter the warehouse until they leave.
There are several cold storage labeling challenges not typically found in the ambient areas of a warehouse, due to the harsh conditions and temperatures.
For cold storage applications at subzero temperatures, here are three LPN labeling considerations that can help maximize your productivity and profitability.
1. What is the best LPN label material for cold storage applications?
"Using labels that aren't suitable for cold storage applications – perhaps in hopes of minimizing costs – can end up being the most expensive and inefficient option due to frost buildup and failed scans," said Jim Frice, vice president of finance at ID Label.
Standard do-it-yourself, paper LPN labels won't cut it. Cold storage warehouse LPN labels need to be resistant to moisture buildup to ensure scanner readability.
"To ensure that LPN labels perform in cold storage environments, it's important to understand the benefits that come with using a label material that is specifically designed for cold storage applications," Frice said
He recommends LPN labels constructed with pressure-sensitive film and freezer-grade adhesives – with a protective laminate coating. "These labels will provide reliable performance in conditions as low as negative 65 degrees," he said.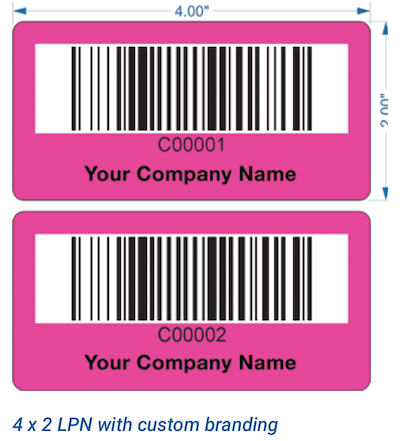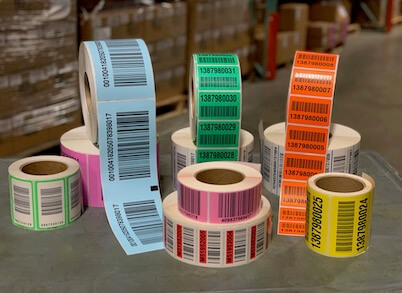 2. Preprinted LPN labels vs. in-house printing – what's the most efficient option?
There are many hidden costs associated with printing warehouse labels in-house. From printer maintenance and supplies to general wear and tear on equipment, printing in-house can add up quickly. Preprinted warehouse LPN and pallet labels provide an effective solution to the hassles of in-house label printing.
"We recently worked with a large, national grocer to help manage their LPN label program," Frice said. "We were able to provide volume savings through our ability to acquire materials in bulk and our efficient manufacturing process."
ID Label engineered custom color-coded pallet labels, which helped the organization cut their LPN costs in half on materials alone. ID Label also managed their number sequences, which eliminated the organization's worry regarding the cost and risk of duplicating LPN numbers.
3. What happens if we run out of LPN Labels?
ID Label's "Make-and-Hold" label inventory management program means warehouse managers never have to worry about running out of preprinted LPN labels. The Make-and-Hold program ensures that LPN labels are always ready to ship when needed.
"The program offers greater cost savings because we produce them in larger quantities and store inventory in our facilities," Frice said. "Labels are ready to ship when the customer needs them, often the same day the request comes in."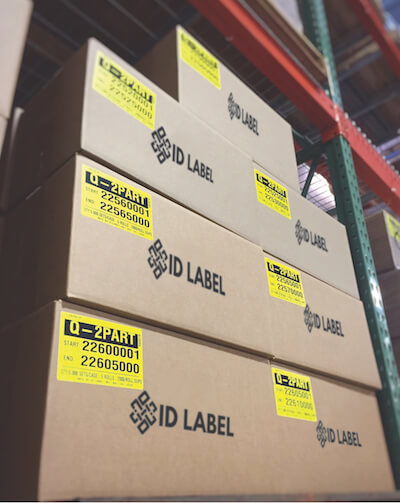 Custom Options Designed for You
As a custom label manufacturer, ID Label offers LPN labels in a variety of materials, adhesives, sizes and colors for your specific application and operating environment.

The ID Label Advantage
ID Label manufactures extremely durable warehouse rack, LPN, tote and bin labels. Our materials have been tested and used in warehouse operations around the globe.
We also provide warehouse signage and turnkey nationwide installation services to provide a complete solution to our many clients who rely on us for all their warehousing needs.