Reduce Costs and Operate More Efficiently with Preprinted LPN/Pallet Labels
Download Our Free White Paper to Learn More
Are Preprinted Pallet/LPN Labels Right for You?
LPN labels are a vital part of helping warehouse managers maximize operational speed, accuracy and efficiency as they receive, track, move and ship product inventory. But printing your own pallet labels on demand can be inefficient, costly and a real hassle.
Download our free white paper to:
Discover eight hidden costs associated with printing warehouse labels in-house.
Learn how to analyze insource vs. outsource costs and benefits.
Find out how preprinted pallet labels can boost productivity and reduce errors.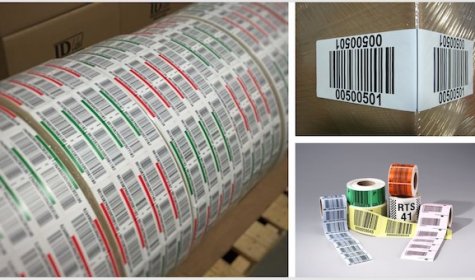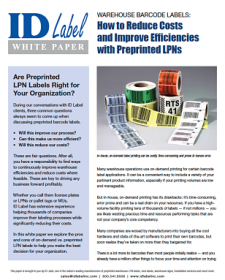 When We Do the Barcodes, You Can Do More!
Since 1994, ID Label has been the nation's leading manufacturer of high-quality, extremely durable warehouse labels and signs for thousands of leading organizations, including: