Easily Relabel Your Warehouse Racks
No Scraping. No Cleaning. No Hassle. No Kidding!

Durable construction features opaque metalized adhesive backside for 100% cover-up
Easily applies over dingy warehouse beams or damaged barcode labels to keep beams looking clean and new
Available as individual barcode labels or beam base strip with quick-release top coating that lets you quickly apply and remove rack location labels as inventory or pick locations change
Available in multiple colors to match or contrast your beams
Beam Renew lets you easily cover old or damaged barcode labels without the time and expense of scraping, cleaning or painting.
See for Yourself!
Request Beam Renew Samples.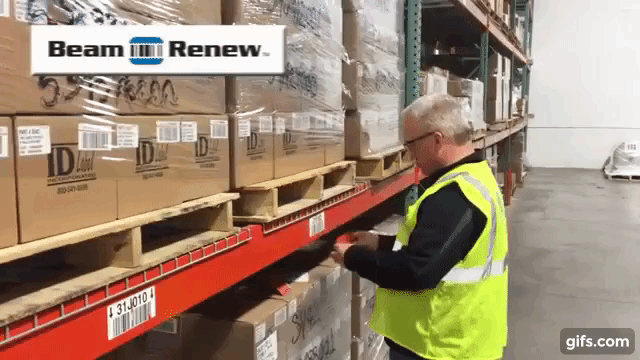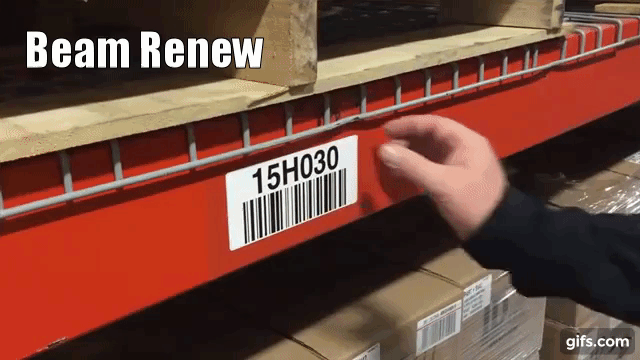 When We Do the Barcodes, You Can Do More!
Since 1994, ID Label has been the nation's leading manufacturer of high-quality, extremely durable warehouse labels and signs for thousands of leading organizations, including: