Easily Relabel Your Warehouse Racks
No Scraping. No Cleaning. No Hassle. No Kidding!

ID Label is excited to introduce Eco Beam Renew™, a new linerless version of our popular warehouse rack cover-up solution. Now it's easier than ever to relabel your warehouse racks.
Some key features include:
Easy application—apply Eco Beam Renew™ directly over old or damaged warehouse rack labels. No labor-intensive scraping necessary.
Eco friendly—new linerless version eliminates excess environmental waste and supports your organization's green initiatives.
Fast and efficient—with built-in perforations and no liner, Eco Beam Renew™ is a breeze to apply, boosting operational productivity.
Improved safety—no slick, discarded liners laying on floor that might cause workers to slip or fall.
Eco Beam Renew is available in continuous rolls or with easy-tear perforations. Request a sample roll today!
Eco Beam Renew™ lets you easily cover old or damaged barcode labels without the time and expense of scraping, cleaning or painting. Our new linerless version eliminates excess environmental waste and is even easier to apply!
See for Yourself!
Request Eco Beam Renew™ Samples.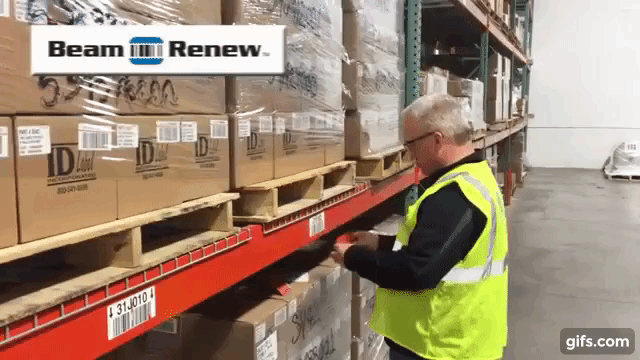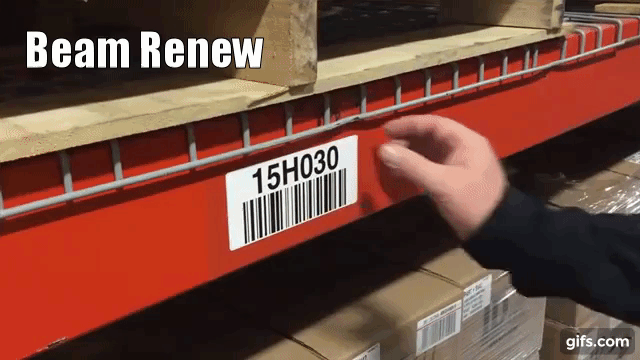 When We Do the Barcodes, You Can Do More!
Since 1994, ID Label has been the nation's leading manufacturer of high-quality, extremely durable warehouse labels and signs for thousands of leading organizations, including: