Checklist for Your Next Warehouse Label Installation Project
Download Our Free Checklist to Fully Prepare for Your Installation Project
Plan Ahead to Meet Your Go-Live Date!
If you're in the process of planning a new warehouse or distribution center or expanding your current facility, there are a several key preparation steps to keep in mind to ensure that your warehouse labels and signs meet your needs and your go-live date.
How far in advance should you begin planning for labeling a new warehouse?
How should you prepare your data files for label production?
What equipment will be required?
How should racking be prepared for labeling?
Download our checklist to learn the key preparation steps involved in labeling a new warehouse or DC.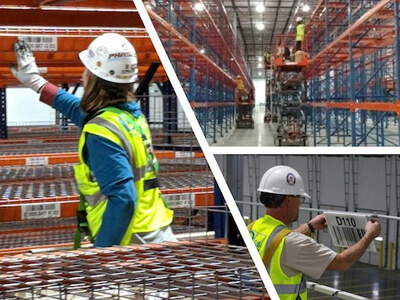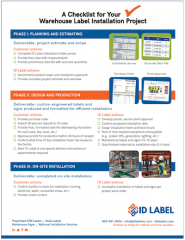 When We Do the Barcodes, You Can Do More!
Since 1994, ID Label has been the nation's leading manufacturer of high-quality, extremely durable warehouse labels and signs for thousands of leading organizations, including: