Buyer's Guide to Warehouse Freezer Location Labels
New White Paper Examines Key Performance Factors
Are Your Freezer Location Labels Performing to Expectations?
Finding effective labeling solutions for warehouse freezer locations can be a real challenge. There are numerous environmental factors that affect performance, from the installation conditions and service temperature to the adhesives and materials used to manufacture the barcode labels.
Download our buyer's guide to:
Discover key cold storage environmental factors that affect label performance.
Learn about adhesive and magnet label attributes and recommended uses.
Compare label types, materials, and performance across various service temperatures.
Download your copy now.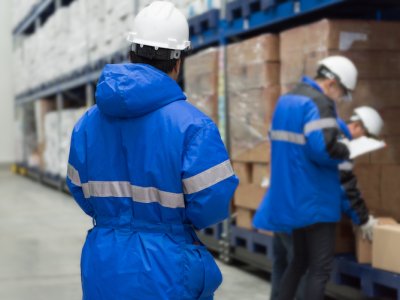 Standard do-it-yourself warehouse labels are not likely to perform reliably in freezer environments. Conventional adhesives will harden in the frigid environment and the labels are likely to peel and fall from their rack beams in short order.
Download our free white paper to learn more.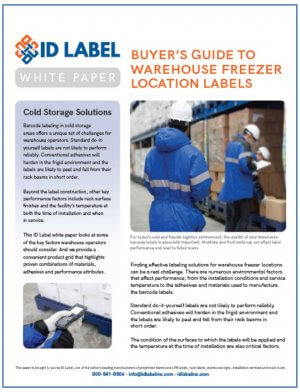 When We Do the Barcodes, You Can Do More!
Since 1994, ID Label has been the nation's leading manufacturer of high-quality, extremely durable warehouse labels and signs for thousands of leading organizations, including: