What Goes Into Making a Durable Barcode Label?
Download Our Free White Paper to Learn More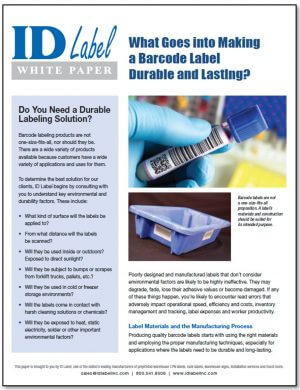 Does Your Application Require Labels that are More Durable?
Barcode labeling products are not one-size-fits-all, nor should they be.
Read our free white paper to understand:
How your environment affects label durability.
Critical elements of manufacturing quality, durable labels
Advantages of digital label printing
How to determine your durability requirements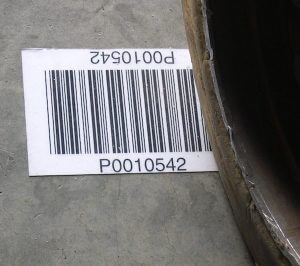 Many applications require durable barcode labels to withstand harsh or rugged daily conditions. We look at four common examples typical for ID Label clients: warehouse labels, asset labels, electronics/PCB labels and calibration labels.
Download our free white paper to learn more.
When We Do the Barcodes, You Can Do More!
Since 1994, ID Label has been the nation's leading manufacturer of high-quality, extremely durable warehouse labels and signs for thousands of leading organizations, including: