4 Advantages of Asset Tracking Labels and Tags
What is Asset Tracking?
With organizations making significant investments in laptops, equipment and other assets, it's no surprise that tracking and managing these items is a priority.
Typically, assets are tracked via a barcoded label or metal tag. Each barcode contains unique identification numbers, which reveal relevant information about a particular piece of equipment when scanned. A successful asset management program incorporates durable asset tags and labels from a trusted label manufacturer, like ID Label, paired with reliable asset tracking software.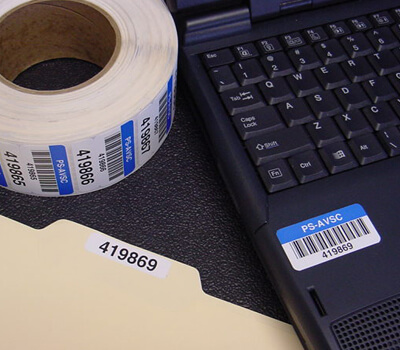 "Asset tracking is essential because it allows managers to know the location, status, maintenance schedule, and other important information about a particular asset within seconds."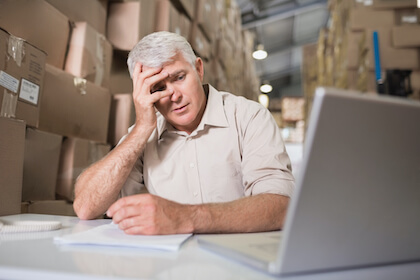 Is An Asset Tracking Program Right for Your Organization?
If you're unsure whether or not your organization needs to implement an asset tracking program, ask yourself the following questions:
Are you confident you maintain an accurate inventory of items like computers, printers, furniture, and industrial tools?
If so, is this done automatically via inventory management software or manually via spreadsheet?
Are you confident that assets don't go missing as they move across departments or locations? Or when remote/mobile workers leave your organization?
If you answered no to any of these questions, it might be time to think about investing in polyester asset labels and metal asset tags from ID Label.
The Value of Tracking Assets
Asset tracking is essential because it allows managers to know the location, status, maintenance schedule, and other important information about a particular asset within seconds. This can help an organization ensure it is adhering to industry compliance standards, for instance. Or protect it against items becoming lost or stolen, which reduces expenses and keeps workers productive.
Quality, durable labels or tags, paired with barcode scanners and inventory management software, are the ideal solution for a robust asset management program.
Here are four key advantages of implementing an asset tracking program:
1. Inventory Identification
One key benefit of asset tracking is that it provides visibility of the current status and location of your assets. This can help eliminate wasted time employees spend in search of lost or missing items.
Asset tags and labels can also help you allocate shared equipment across departments, decreasing the likelihood of different departments reserving the same piece of equipment at the same time.
2. Asset Maintenance
Assets often require routine maintenance and repair, and an effective asset tracking solution can help plan maintenance schedules. Asset labels and tags paired with the right tracking software can provide automated alerts when maintenance on a particular piece of equipment is due. Additionally, asset tracking programs can help detect necessary repairs before an equipment issue arises. This keeps your equipment operating at optimum performance settings and extends its useful life.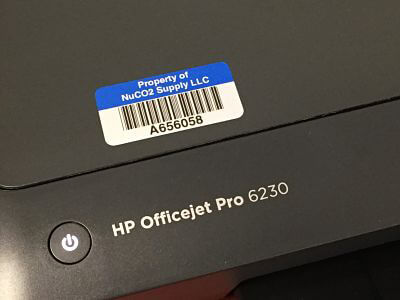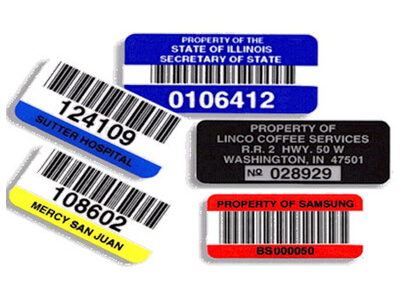 3. Audit and Compliance Requirements
Generating regulatory compliance reports doesn't have to be a difficult, time-consuming process. With asset labels and tags, organizations can streamline internal and external audits with the ability to instantly pull up important data about individual assets within seconds. An effective asset tracking program also provides organizations with real-time reports and up-to-date records.
4. Theft and Loss Reduction
In the construction industry alone, annual equipment theft is estimated between $300 million to $1 billion. Investing in asset tags to reduce losses is a minimal investment compared to regularly replacing lost or stolen items. An effective loss prevention program can track the history of a particular piece of equipment, such as who checked the equipment out last. This data serves as a powerful tool to prevent theft or lost equipment.

The ID Label Advantage
Having a better handle on your assets is important to managing your bottom line.
Not sure which asset labels and tags are right for you? No problem. Our team of experts can put together a custom program that's right for your organization and budget.