Visit ID Label at Modex 2020 in Atlanta
ID Label Inc. will feature a number of its advanced products and services at the 2020 Modex show in Atlanta, March 9-12, at booth 8247
"Automation and technology are changing the way warehouses operate," said Malcolm Aitken, ID Label's vice president of sales. "That's why we're passionate about demonstrating some of our innovative new labeling solutions designed for today's operational environment."

Visitors to ID Label's booth can obtain full product information kits for all labeling solutions, along with samples for testing at their local facilities.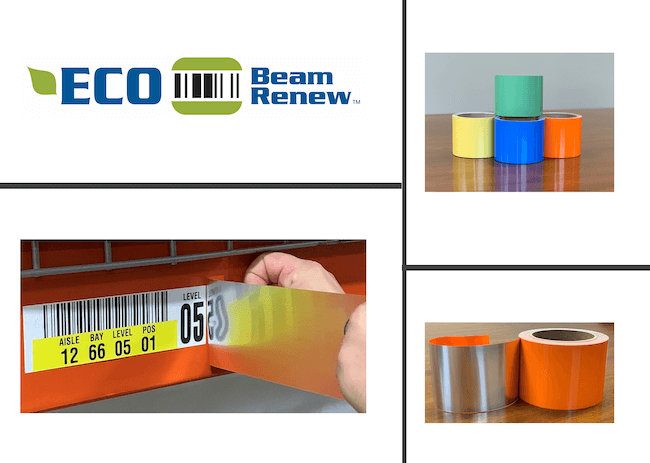 Featured Modex Products
ID Label will feature a full line of its solutions for warehouses and distribution centers, including:
Eco Beam Renew™ Relabeling Solution — Eco Beam Renew applies directly over old or damaged warehouse labels, so relabeling rack locations is quick and easy. There's no need for warehouse workers to spend hours scraping old labels or chemically treating beams prior to relabeling. In addition, Eco Beam Renew is manufactured without a liner backing. This eliminates excess environmental waste and makes it easy to install.
Arctic Xtreme™ Freezer Label — With demand for cold storage surging, ID Label has introduced the industry's most advanced label, featuring a freezer-grade, hybrid adhesive specially formulated for cold storage environments. Arctic Xtreme™ labels can be installed at temperatures as low as -20F, so there's no need for warehouse operators to disrupt operations by moving freezer inventory and raising temperatures to accommodate labeling or relabeling cold storage racking.
Featured Modex Products
Clean Release™ Removable Warehouse Label — Clean Release rack labels feature an advanced adhesive that adheres tightly to virtually any surface – but they can be easily removed and repositioned without any adhesive residue left behind. This eliminates unproductive worker hours otherwise spent scraping and cleaning racks and shelves to accommodate relabeling. Clean Release was a 2018 finalist for the MHI Product Innovation Award.
Warehouse Installation Services – Each year, ID Label installs more than two million warehouse labels and signs. No one has more experience. Services include complete project management, from label and sign design and manufacturing through data preparation and installation.
Preprinted Pallet/LPN Labels – ID Label's preprinted LPN labels help to minimize the cost and burden of printing labels in-house. The company offers a convenient Make-and-Hold inventory program so customers' next set of pallet labels is always ready for same-day shipping.
Pick Up Label Samples for Testing
Visitors to ID Label's booth can obtain full product information kits for each of the previously mentioned product lines, along with samples for testing at their local facilities.
"We'll also have installation specialists on site who can discuss any upcoming construction or reconfiguration projects you might have planned and walk you through our turnkey planning and management processes," said Aitken.
Modex 2020 is one of the largest expos for manufacturing and supply chain professionals in North America. Attendance is free. Register online at the Modex website.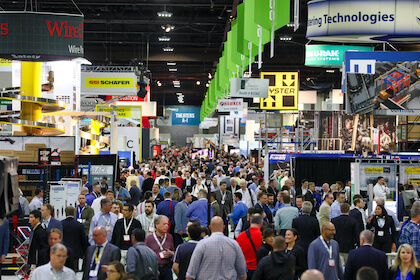 The ID Label Advantage
ID Label manufactures extremely durable warehouse rack and bin location labels. Our materials have been tested and used in warehouse operations around the globe.
We also provide warehouse signage and turnkey nationwide installation services to provide a complete solution to our many clients who rely on us for all their warehousing needs.