5 Ways Your Print-on-Demand Warehouse Label Solution is No Bargain
Download Our Free White Paper to Learn More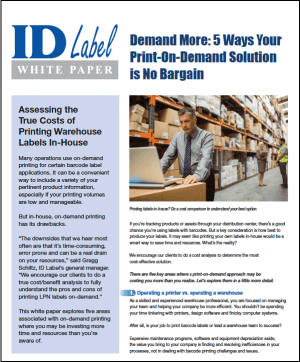 Are Preprinted Pallet/LPN Labels Right for You?
Discover five areas where you may be investing more time and resources than you're aware of.
Learn how to analyze labeling insource vs. outsource costs and benefits.
Get a free cost analysis and label samples.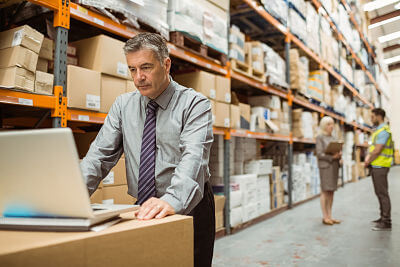 LPN labels are a vital part of helping warehouse managers maximize operational speed, accuracy and efficiency as they receive, track, move and ship product inventory. But printing your own pallet labels on demand can be inefficient, costly and a real hassle.
Download our free white paper to learn more.
When We Do the Barcodes, You Can Do More!
Since 1994, ID Label has been the nation's leading manufacturer of high-quality, extremely durable warehouse labels and signs for thousands of leading organizations, including: